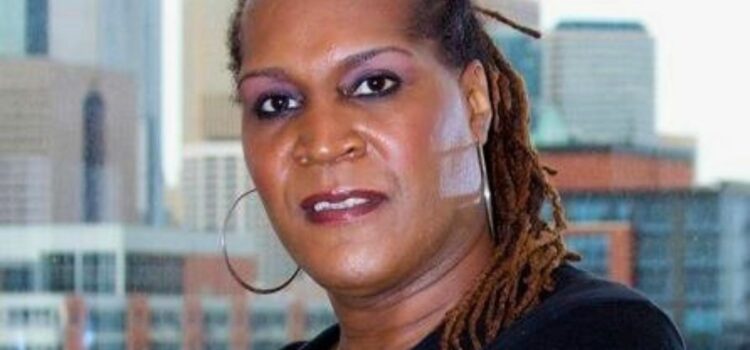 The spoken word as an art form has become more popular in the past few years. It involves expressing yourself in front of an audience through poetry, stories, or other forms of art. One of the most exciting things about the spoken word is that it has given people with less power a chance to be heard.
These artists have done a lot to shape the LGBTQ+ community and fight for equal rights for men and women. In this post, we'll talk about five lesbian and feminist spoken word artists whose work is making waves in the community that you should know about.
Andrea Gibson
Andrea Gibson is a poet and activist who has won awards. She has been doing spoken word poetry since 1999. People have said that their work is political and emotional and often discusses gender, sexuality, and social justice.
Gibson has written and released a number of books and albums, such as "Pole Dancing to Gospel Hymns" and "Take Me With You." "Say Yes," one of their most popular poems, tells people to be who they are and celebrate their uniqueness.
Andrea's work is known for being honest and emotional, as well as for how she can combine her own experiences with bigger societal issues. They've won many awards for their spoken word poetry, and they've travelled a lot to share their art and activism with people worldwide.
Staceyann Chin
Staceyann Chin is a poet, playwright, and activist born in Jamaica. She has used her art to talk about race, gender, and sexuality. She became well-known for her work in "Russell Simmons Def Poetry Jam," a Broadway show that won a Tony Award.
Chin has also written several books, including "The Other Side of Paradise" and "Crossfire: A Litany for Survival." "Feminist or a Womanist" is one of her most famous poems. In it, she talks about the difference between the two words and why she calls herself a womanist. Her great body of work has brought her a lot of attention and praise, and she continues to make a difference with the art she creates.
Alix Olson
Alix Olson is a poet and an activist. Since the early 2000s, she has been reading spoken word poetry. Her work is often about gender, sexuality, and social justice, and she has been on a number of TV shows, such as HBO's "Def Poetry Jam."
Olson has made several albums and written several books, including "Built Like That" and "Word Warriors: 35 Women Leaders in the Spoken Word Revolution." One of her most well-known poems is "America's on Sale," a critique of how American culture has become more focused on making money.
Denice Frohman
Denice Frohman is a poet and educator who utilises spoken word to discuss race, gender, and sexuality. Her work has been featured on numerous television programmes, including "Lyric Cafe" on BET and "Roadtrip Nation" on PBS.
Frohman has published numerous albums and books, including "Papi" and "Citizen Illegal." In "Dear Straight People," one of her most well-known poems, she discusses misconceptions about the LGBTQ+ community.
Andrea Jenkins
Poet and politician Andrea Jenkins has been using spoken word to discuss race, gender, and sexuality. In 2017, she became the first openly transgender black woman elected to public office in the United States.
Jenkins has released numerous albums and written multiple books, such as "The T is Not Silent: New and Selected Poems" and "The Transgender Manifesto." "When Black Men Danced" is among her most well-known poems. In it, she discusses the beauty and resilience of black men despite racism and oppression.
Conclusion
These five lesbian feminist spoken word artists are only a handful of talented individuals who have used their art to alter the world. Their efforts have shaped the LGBTQ+ community and brought attention to gender, sexuality, and social justice issues. We can learn more about the struggles and triumphs of lesbians, feminists, and individuals who identify as both by listening to their poetry.
5 Lesbian Feminist Spoken Word Artists You Need to Know